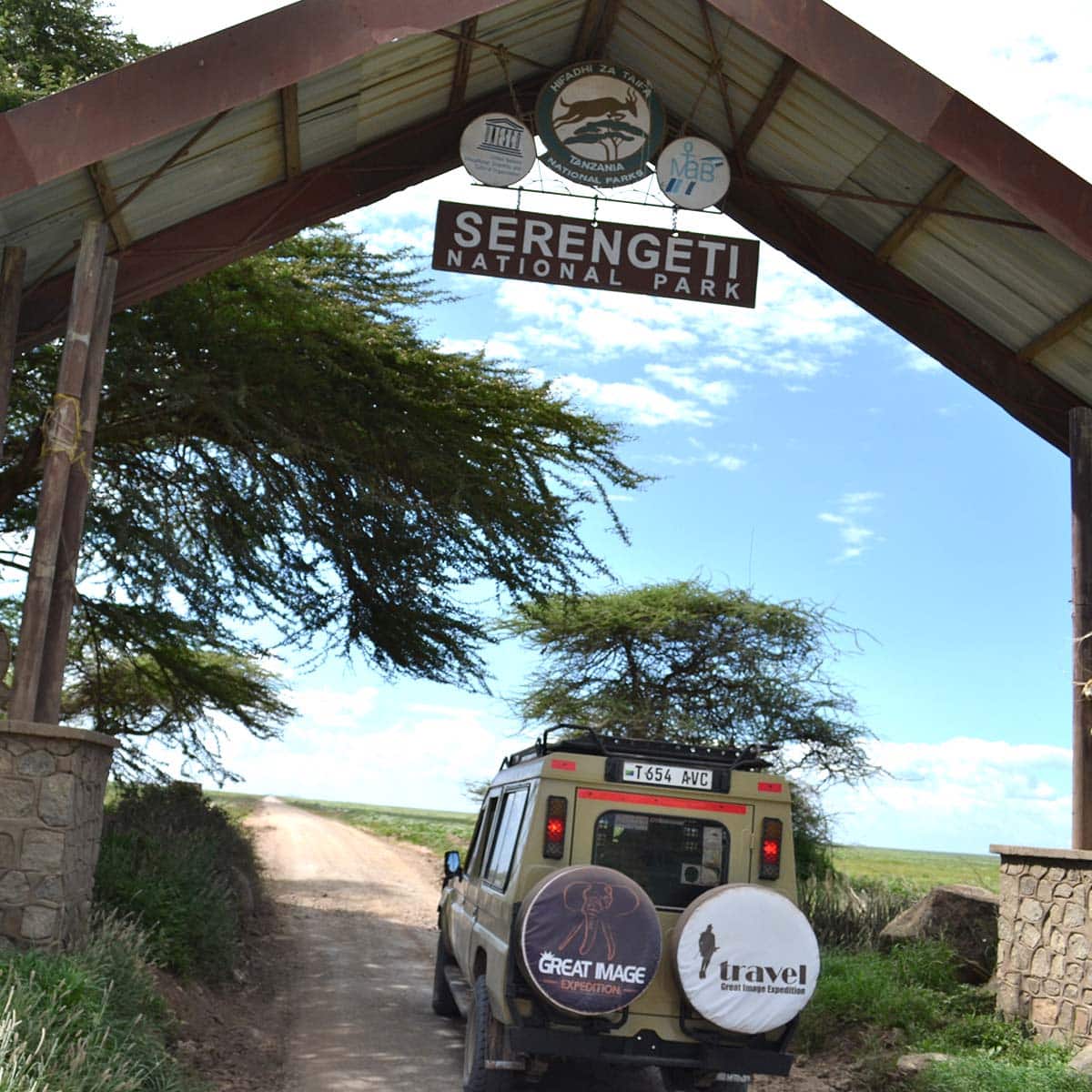 Great Image Expedition is a tourism company located in Arusha Tanzania East Africa. Our mode of operating is unique because we know that you are unique too. You have your own preferences, personal goals, and bucket lists that is why Great Image Expedition customizes every single clients trip. By simply telling us the places you dream of visiting, we tailor your journey every step of the way, connecting the dots to offer an unforgettable experience of a lifetime, just for you. We offer very good and affordable packages basing on our services, which are wildlife Safaris, Mountains Climbing, Beaches, Volunteering and Accommodations. Great Image Expedition also provides combines group budget safaris to Serengeti, Ngorongoro crater, Lake Manyara, Tarangire National park and Arusha National park.
We offer small group joint safaris for adventure travelers across Tanzania on low budget with accommodations in tented camps, low cost hotels of pitched tents in designated campsites this is a great experience and opportunity for single traveler or couples who like the idea of camping, rustic accommodations or traveling on low budget. Our regular group departures takes a maximum of five people per group and we guarantee private departures for a group of four people traveling together.
Start by completing the form below to fill us in on your dream safari!
We are always at your service
We are called Great Image Expedition for a reason. It is because we are constantly looking for ways to make your holiday as perfect as possible by turning it into a great time of enjoyment, from the way we tailor your trip to the authentic experiences you will enjoy while away. Our extra touches include several that no other tour company offers. We like to call it Great Image Exhibition following the adventure time laid out for you by our company.
Efficient and friendly service
Our expert team takes pride in their thoughtful approach from the packages and itineraries that are very affordable unlike for other tour companies. We find out what you think might be the right budget for the trip, and then sprinkle in our own special little touches to help create your dream trip in Tanzania.
Flexible and trouble free
We are here to take the stress out on the idea of having your first time in Tanzania and wildlife safaris trips alone or with your beloved ones it being family or friends. Seeing to it that you are involved to make your trip details match your likes, and you are always in control. Everything tailored to your exact needs and tastes, and we will keep adjusting and adapting until it feels just right.
Passionate, kind and honest experts
As one of the youngest tour company that has blossomed from experts with different experience coming from various other big tour companies we have developed a deep knowledge and formed relationships with the most impressive experts in this fields. We pride ourselves on being able to ask the right questions so that you can trust we get exactly what you are after.
Time and Value
We all want value for money. By negotiating contracted rates with the hotels, activity providers and having our own company transport for both pick-ups and drop-offs according to your own schedule at affordable prices unlike for the local transport or any other tour company, we can keep our prices as competitive as possible. One thing we can offer that is truly priceless though is time – while we do all the heavy lifting, you can sit back safe in the knowledge that we will plan your perfect trip down to the smallest detail from your arrival day to the day you departure.
But above all.Things can go wrong; it is how we deal with these situations, which really sets us apart!
If you were on trip with us and you were stranded we have a duty of care towards you. The clients who we have looked after in these situations are some of our most loyal friends.
OUR MISSION
Great Image Expeditions mission is to create value for the community by using the great nature and landscapes that graces our motherland,contribute to economic and social growth whilst respecting the heritage and environment of Tanzania .Noting that every customer we offer services to will not only pay the employees salaries but also contribute to Tanzania community especially around Arusha by the percentage established with our company to improve the lives of the needy.