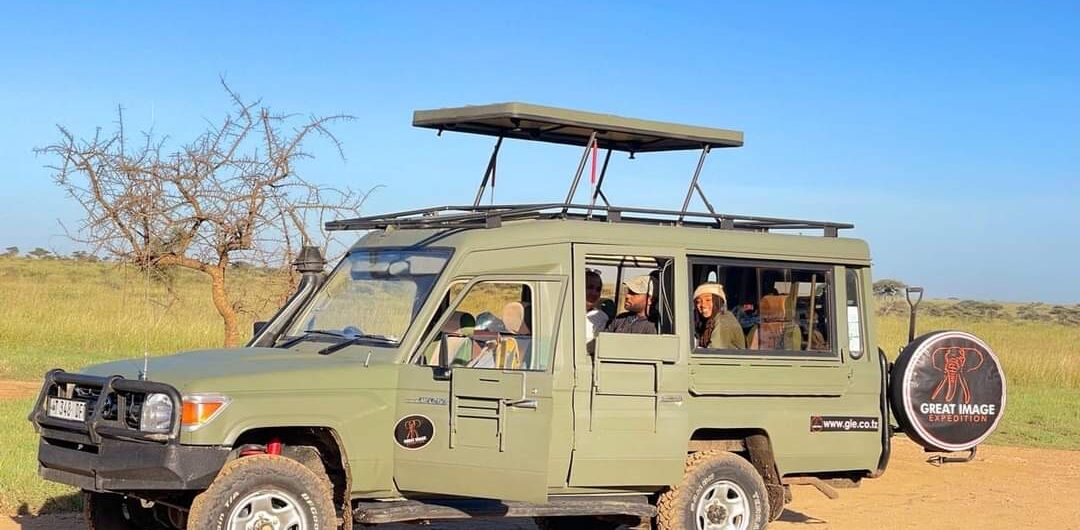 Travel to Tanzania
Tanzania is a captivating East African nation that boasts diverse landscapes, rich wildlife, and a vibrant cultural tapestry. With its stunning natural beauty and warm hospitality, it's a must-visit destination for any adventurous traveler.
One of Tanzania's main draws is its world-famous national parks and reserves. The Serengeti, known for its annual wildebeest migration, offers unparalleled wildlife viewing. Ngorongoro Crater is a unique ecosystem teeming with animals, while Tarangire National Park is renowned for its large elephant herds.
For those seeking adventure, Mount Kilimanjaro, Africa's highest peak, beckons climbers and trekkers. The journey to the summit is both challenging and rewarding, with breathtaking views along the way.
Zanzibar, an idyllic island off Tanzania's coast, provides a contrasting experience. Its pristine beaches, historic Stone Town, and spice markets offer a taste of paradise and history.
Tanzanian culture is a blend of diverse ethnic groups, including the Maasai and Chagga. Visitors can explore local markets, try traditional cuisine like ugali and nyama choma, and even witness the Maasai's distinctive clothing and beadwork.
Swahili is the primary language, but English is widely spoken, making communication easy for tourists. The warmth and friendliness of the Tanzanian people create a welcoming atmosphere.
In Dar es Salaam, the bustling commercial hub, you can experience modern city life, while Arusha serves as a gateway to many natural wonders.
Whether you're on a safari, hiking Kilimanjaro, or relaxing on Zanzibar's beaches, Tanzania's beauty and culture will leave an indelible mark on your heart. It's a land of breathtaking landscapes, vibrant wildlife, and warm people – an African gem waiting to be explored.
We're looking forward to welcoming you into the wilderness of Tanzania
Great Image Expedition Ltd
Every booking at our safari lodges and camps receives a dedicated guide and vehicle for a truly personalized safari experience. Explore at the pace of the wild, sync your pulse with the earth, and discover true freedom.
Contact Great Image Expedition Ltd
Tanzania has seven official World Heritage Sites Teeming with diverse wildlife and a spectacular sight. Therefore, Ngorongoro is the largest unbroken and unflooded volcanic caldera in the world. Also, Serengeti is the breathtaking outback venue of the annual migration of millions of wildebeest. These combine with an evolutionary trip to Olduvai Gorge, Laetoli, as well as Kondoa Rock Art Cave Sites. Therefore, this takes you back to your human origins.
However, Travel to Tanzania means you are ready to visit the best national Parks. Therefore, include Serengeti National Parks, Selous, Ruaha, and Katavi.  All are unspoiled remote wildernesses, home to thousands of elephants as well as bovines. Also, there are packs of rare African wild dogs and other diverse predators. However, Lake Tanganyika is among the most beautiful lakes in the world. Lake Manyara was a personal favorite of Ernest Hemingway. Hope you will enjoy and experience more when you will Travel to Tanzania