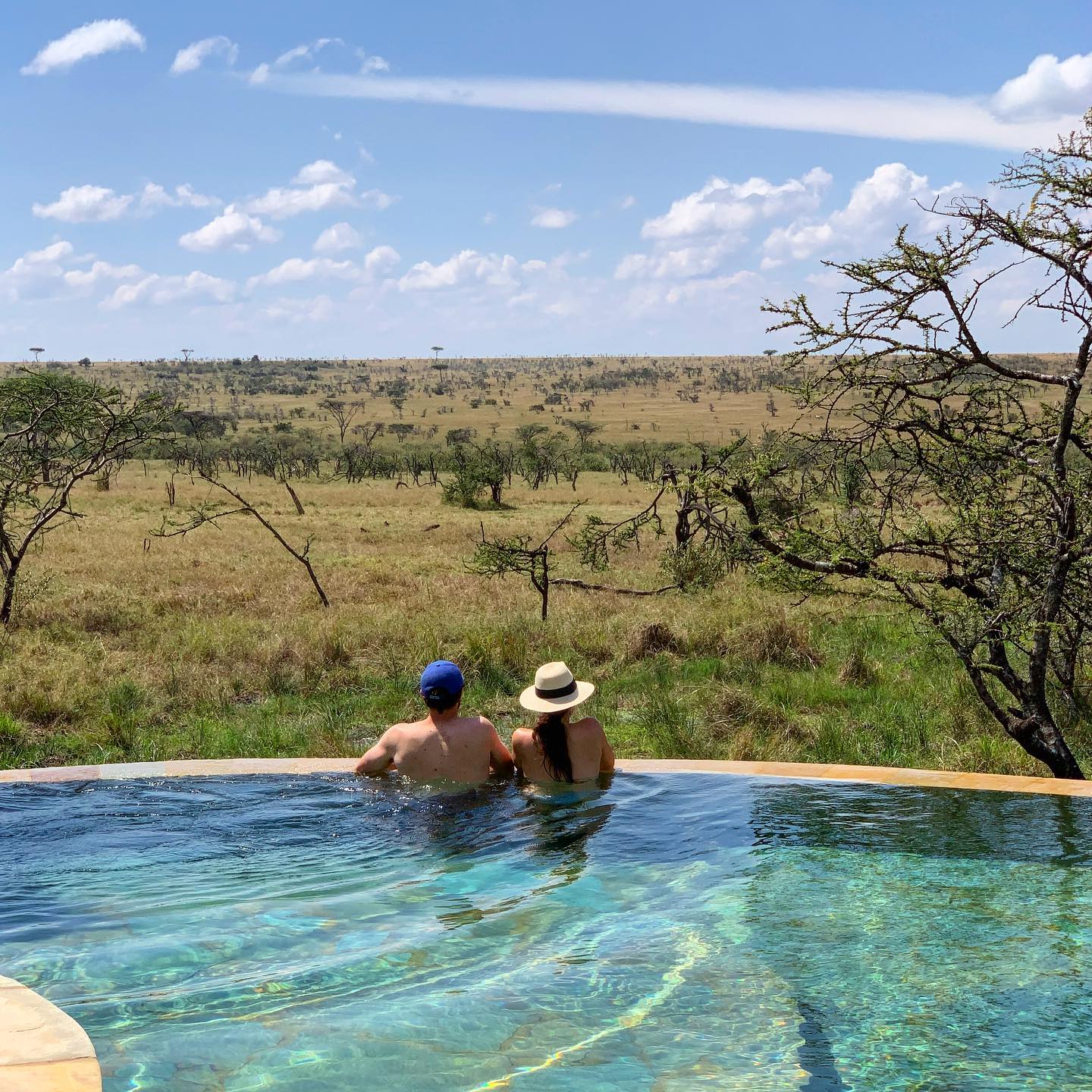 Embarking on a safari adventure offers incredible opportunities to immerse yourself in nature and witness remarkable wildlife encounters. Here are 10 exclusive travel experiences that you'll only find on a safari:
Witness the Great Wildebeest Migration:
The annual Great Wildebeest Migration is one of nature's most awe-inspiring spectacles. Experience the epic migration of millions of wildebeests, zebras, and herbivores across Serengeti and Masai Mara, conquering rivers and predators.
Hot Air Balloon Safari:
Drift above the savannah in a hot air balloon for a truly extraordinary perspective. Experience the tranquility and breathtaking beauty of the African landscape as the sun rises, spotting wildlife from above and enjoying a champagne breakfast upon landing.
Gorilla Trekking:
Head to Uganda or Rwanda for a once-in-a-lifetime opportunity to trek through dense forests and encounter endangered mountain gorillas in their natural habitat. This exclusive experience offers an intimate encounter with these gentle giants.
Night Game Drives:
Explore the African wilderness after dark on a night game drive. With spotlights, spot elusive nocturnal animals like leopards, hyenas, civets, and owls, observing their unique behaviors in darkness.
Walking Safaris:
Embark on a walking safari accompanied by experienced guides, immersing yourself in the sights, sounds, and scents of the African bush. Discover the smaller details of the ecosystem, track wildlife on foot, and learn about the flora and fauna up close.
Exclusive Bush Dinners:
Enjoy a private bush dinner under the starlit sky, surrounded by the sounds of nature. Indulge in a gourmet meal prepared by expert chefs and soak in the magical atmosphere of the African wilderness, creating unforgettable memories.
Canoe Safaris:
Embark on a canoe safari along rivers and waterways, observing wildlife from a different perspective. Glide silently through the water, encountering hippos, crocodiles, elephants, and a variety of bird species in their natural habitats.
Cultural Encounters:
Immerse yourself in the local culture by visiting traditional villages and interacting with indigenous communities. Gain insights into their way of life, traditions, and customs, and participate in cultural activities such as dance performances, craft demonstrations, and storytelling.
Photographic Safaris:
Join wildlife photographic safaris led by pros for expert guidance, capturing stunning images of animals in their habitats. Learn techniques and tips to enhance your photography skills while creating a portfolio of unforgettable shots.
Luxury Tented Camps:
Stay in exclusive luxury tented camps that combine comfort and elegance with an authentic safari experience. Luxurious camps offer roomy tents, en-suite baths, private decks, gourmet food, and personalized service for an unforgettable stay
These exclusive travel experiences add a touch of adventure, luxury, and uniqueness to your safari, creating lifelong memories and providing a deeper connection with the natural wonders of Africa.