Dar es Salaam, the bustling coastal city of Tanzania, is a vibrant and exciting destination for travelers. Known for its rich cultural heritage, stunning landscapes, and warm hospitality, this East African gem offers a plethora of activities and experiences for tourists to enjoy. In this article, we will explore the top things to do in Dar es Salaam, ensuring you make the most of your visit to this enchanting city.
Exploring the Local Culture
One of the most immersive ways to experience Dar es Salaam is by delving into its rich local culture.
1. Visit the National Museum
The National Museum offers a captivating journey through Tanzania's history and cultural heritage. Explore artifacts, traditional art, and historical exhibits that shed light on the nation's past.
2. Kivukoni Fish Market
Experience the lively atmosphere at Kivukoni Fish Market, where you can witness the hustle and bustle of daily life in Dar es Salaam. Taste fresh seafood and immerse yourself in the local fish trade culture.
3. Village Museum
The Village Museum showcases the country's diverse ethnic groups and their traditional ways of life. It's a unique opportunity to learn about Tanzania's rich cultural tapestry.
Enjoying Nature
Dar es Salaam is blessed with natural beauty, from stunning beaches to lush parks and reserves.
4. Coco Beach
Relax on the golden sands of Coco Beach, a popular spot to soak in the sun and enjoy beachside activities.
5. Bongoyo Island
Take a short boat ride to Bongoyo Island, a pristine paradise with crystal-clear waters, ideal for snorkeling and sunbathing.
6. Dar es Salaam Botanical Gardens
Explore the serene Dar es Salaam Botanical Gardens, home to a variety of exotic plant species, offering a tranquil escape from the city's hustle.
Delving into History
Uncover the historical landmarks that tell the story of Dar es Salaam's past.
7. Askari Monument
The Askari Monument pays tribute to the African soldiers who fought during World War I. It's a powerful symbol of the city's history.
8. St. Joseph's Cathedral
Admire the stunning architecture of St. Joseph's Cathedral, a prominent religious site in the city.
Savoring Local Cuisine
Tanzanian cuisine is a delightful blend of flavors and influences.
9. Seafood Delights
Indulge in delicious seafood dishes at local restaurants, where you can savor the catch of the day.
10. Swahili Cuisine
Don't miss the opportunity to taste authentic Swahili dishes, known for their aromatic spices and bold flavors.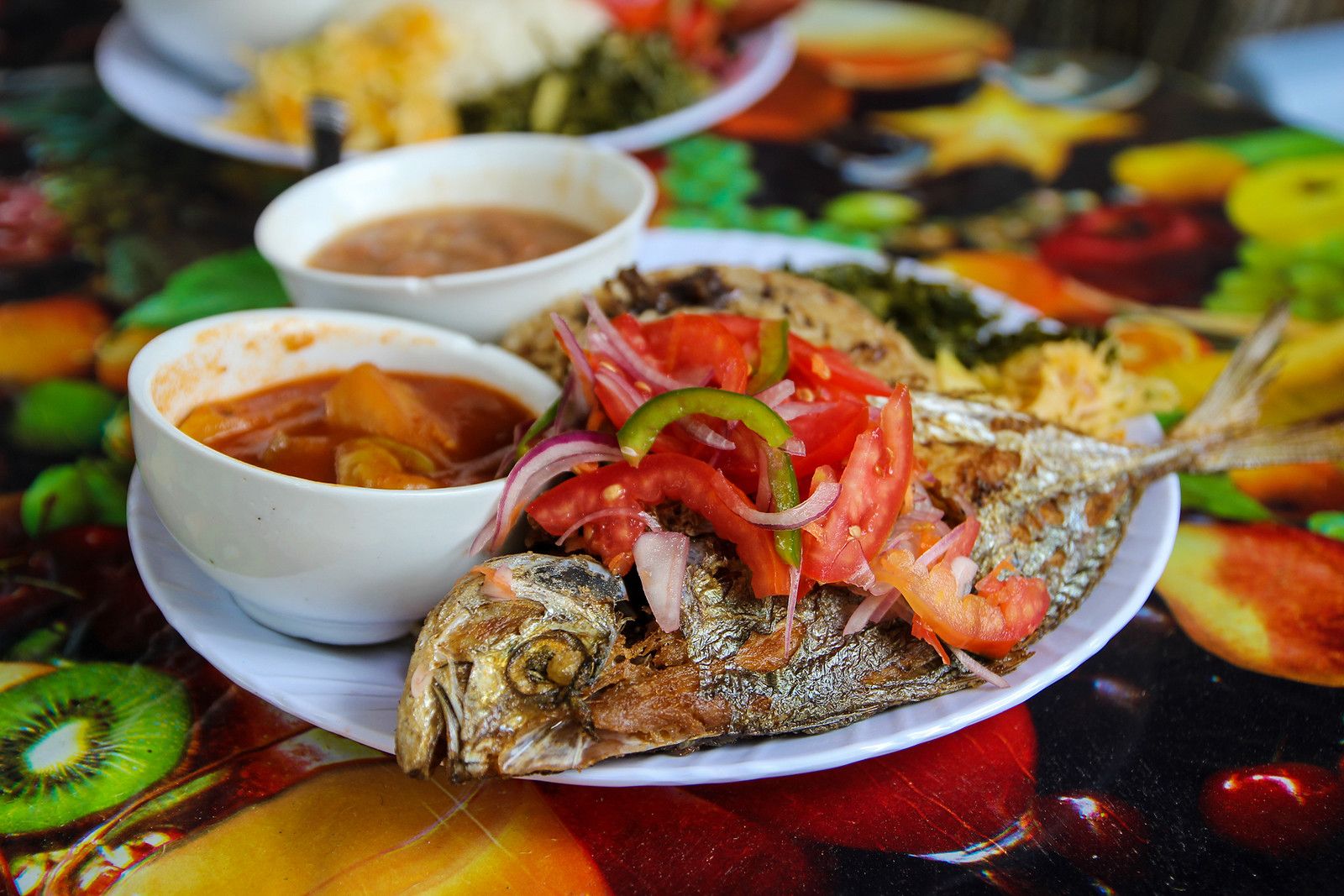 Shopping and Souvenirs
Discover unique keepsakes to commemorate your trip to Dar es Salaam.
11. Kariakoo Market
Kariakoo Market is a bustling hub for shopping, offering a wide variety of products, from clothing to spices.
12. Tinga Tinga Arts Cooperative Society
Explore Tinga Tinga Arts Cooperative Society to find vibrant and colorful Tanzanian artwork and crafts.

Nightlife and Entertainment
Experience the lively nightlife that Dar es Salaam has to offer.
13. Slipway
Slipway is a popular entertainment complex with restaurants, bars, and live music, making it a fantastic place to spend your evenings.
14. High Spirit Lounge & Club
For those looking for a vibrant night out, High Spirit Lounge & Club is the go-to spot for dancing and enjoying the local music scene.
Conclusion
Dar es Salaam, with its diverse array of cultural, natural, and historical attractions, promises an unforgettable travel experience. Whether Great Image Expedition Ltd you're exploring the city's cultural heritage, relaxing on the beach, or savoring local cuisine, this dynamic city has something for everyone. So, pack your bags and get ready to immerse yourself in the magic of Dar es Salaam.
FAQs
1. Is Dar es Salaam safe for tourists?
Dar es Salaam is generally safe for tourists, but it's essential to take standard safety precautions, such as avoiding poorly lit areas at night and safeguarding your belongings.
2. When is the best time to visit Dar es Salaam?
The best time to visit is during the dry season, which typically spans from June to October, offering pleasant weather for outdoor activities.
3. Are there any day trips from Dar es Salaam?
Yes, you can take day trips to nearby islands, wildlife reserves, and cultural sites for a diverse and enriching experience.
4. What's the local currency in Dar es Salaam?
The local currency is the Tanzanian Shilling (TZS), but U.S. dollars are widely accepted in major tourist areas.
5. How do I get around the city?
Dar es Salaam has a well-developed public transportation system, including buses and ferries. Taxis and rideshare services are also readily available for convenience.Contact Great Image Expedition Ltd